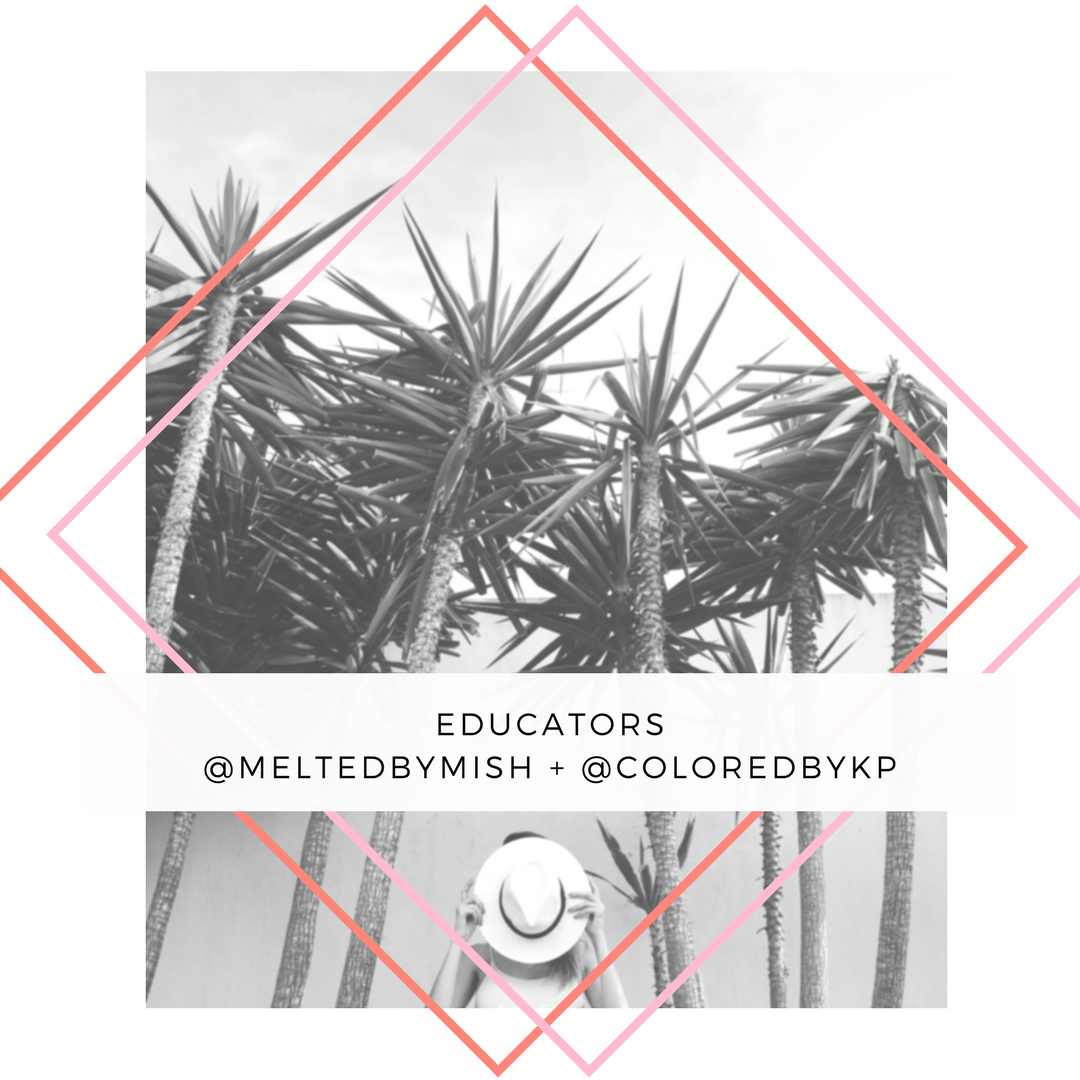 Collaboration Classes
Melt It Back - Foil It Forward
WHEN: Monday, February 5th, 2018
TIME: 10:00am-2:30pm
WHERE: SALT. 130 Elm Street Cheshire, CT 06410
TAUGHT BY: @MELTEDBYMISH & @COLOREDBYKP
@meltedbymish - Bye Bye solid blonde and root lines! @meltedbymish the melting genius, will be educating on advanced placement for those overly blonde clients to beautiful and dimensional. She will be sharing all of her top tips on how to confidently create a game plan for placement, execution, plus all of her top formulas!
@coloredbykp - Struggling with balayage placement and foiliyage? @coloredbykp has got you covered! She will be sharing her favorite tips on how to approach advanced placement, saturation, tools, timing and how to understand the science of the money piece!
What you will learn: (It's a lot.)
∆ Advanced placement
∆ Low lighting with balayage
∆ Foiliyage tips
∆ Reverse balayage
∆ How to put depth back into a solid blonde
∆ How to formulate
∆ Creating a game plan for a foil conversion
∆ Tons of formulas
∆ Science of the money piece
∆ Tools to use
∆ How to avoid hard lines & splotchy marks
∆ Balayage tricks
∆ Time management
∆ Key consultation questions
WHAT TO BRING TO A LOOK & LEARN CLASS:
WHAT WE PROVIDE:
Light refreshments and mimosas!
Study guide and swag bags.
* ALL TICKET SALES ARE FINAL *
Cancellation Policy:
All class fees are non-refundable. However, your tickets are transferable from artist to artist if you are unable to attend the class. All transfers must be made 1 week prior to original class start date upon request and approval, pricing changes may apply depending on class. We do not allow more than one transfer per artist. Please send all transfer requests to info@saltct.com
We reserve the right to cancel a class, at which point a full refund will be provided back to artist. If we change a course date and/or location and you do not accept the changes, we will give you a full refund. Full payment for class must be made upon class reservation. We reserve the right to change our cancellation and refund policy at any time. For additional questions or requests, please email info@saltct.com.