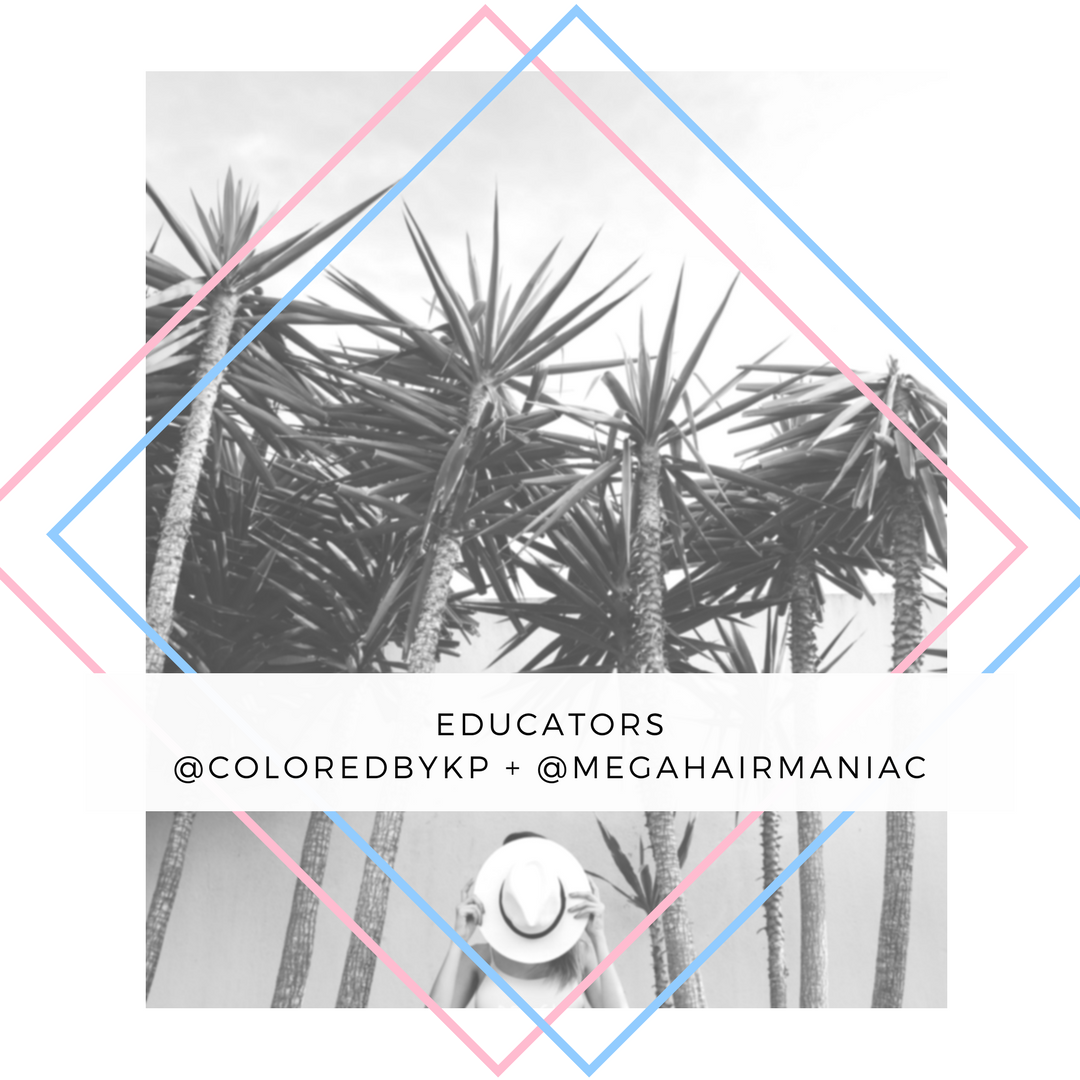 Collaboration Classes
Salty Advanced Balayage Placement
WHEN: Sunday, February 18th, 2018
TIME: 10:00am-2:30pm
WHERE: SALT. 130 Elm Street Cheshire, CT 06410
TAUGHT BY: @COLOREDBYKP & @MEGAHAIRMANIAC
We are amping our balayage game with two balayage masters, @coloredbykp and @megahairmaniac. This class is advanced and best suited for artists who have a strong understanding of the art of balayage. In this class we will guide you through many advanced balayage placement techniques that you can add to your arsenal!
What you will learn (it's a lot):
∆ Sectioning
∆ Placement
∆ Saturation
∆ Gradient panels
∆ Slants
∆ The backflip technique
∆ V's
∆ How to surface paint depth into your canvas
WHAT TO BRING TO A LOOK & LEARN CLASS:
WHAT WE PROVIDE:
Light refreshments and mimosas!
Study guide and swag bags.
* ALL TICKET SALES ARE FINAL *
Cancellation Policy:
All class fees are non-refundable. However, your tickets are transferable from artist to artist if you are unable to attend the class. All transfers must be made 1 week prior to original class start date upon request and approval, pricing changes may apply depending on class. We do not allow more than one transfer per artist. Please send all transfer requests to info@saltct.com
We reserve the right to cancel a class, at which point a full refund will be provided back to artist. If we change a course date and/or location and you do not accept the changes, we will give you a full refund. Full payment for class must be made upon class reservation. We reserve the right to change our cancellation and refund policy at any time. For additional questions or requests, please email info@saltct.com.